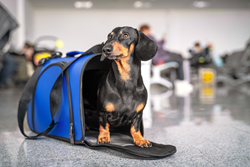 Pets are like members of the family, and they should be treated that way.

NEW YORK (PRWEB)
January 12, 2021
Luxury Aircraft, LLC. has announced that amid new restrictions banning emotional support animals on several commercial airlines, travelers should know that they have other options and that flying private can offer much more flexibility. 

 

Up until recently, travelers on commercial flights were permitted to bring pets and certain animals on board as emotional support animals.
…
Read more